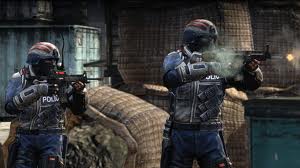 &nbsp.
They look like Soldiers but their are not they are labour camp guards they are a mixes of Private Military soldiers and police that form the security for the labour camps of the empire and in the game you can play as them not just in multiplayer but in singal player campaign mode as Lt. Nikoli Barsbian he will be in page 8
Ad blocker interference detected!
Wikia is a free-to-use site that makes money from advertising. We have a modified experience for viewers using ad blockers

Wikia is not accessible if you've made further modifications. Remove the custom ad blocker rule(s) and the page will load as expected.